Samsung's share price fell to 20% S9 and was meant to be mediocre to redeem the stock price decline
(2018/3/1 22:35:14)
Samsung's share price fell to 20% S9 and was meant to be mediocre to redeem the stock price decline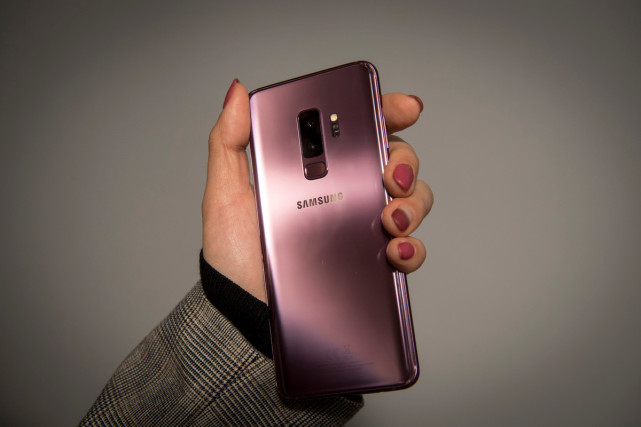 From the end of last year to now, the stock price of Samsung Electronics has dropped 20%, which has lost 60 billion US dollar's market value. The main reason is that Wall Street worries about the subsequent fluctuation of the storage chip market and the saturation of the global mobile phone market. According to the latest news from foreign media, Samsung Electronics has released the new mobile phone S9 in Barcelona, but it has been accused of mediocrity. Foreign media believe that this mobile phone will be difficult to stop Samsung's share price decline.

Last year, the storage chip market was hot, and Samsung's S8 and Note 8 sold well, and Samsung Electronics gained record performance. But Wall Street is more concerned with the future of Samsung Electronics.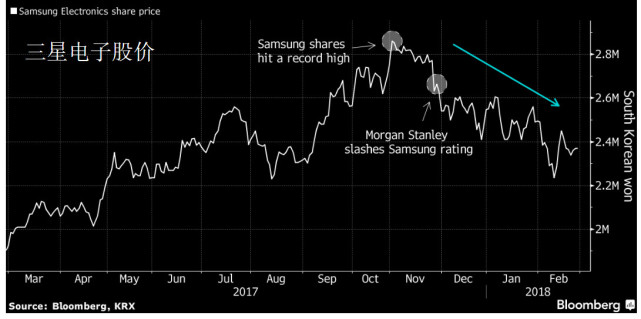 In the past few months, many institutions downgraded Samsung Electronics stock, resulting in Samsung's share price fell 18% from its recent high in November 1st and lost 60 billion of its market value.

This week, Samsung released the new mobile phone S9 in Barcelona, but many commentators believe that the new cell phone lacks major upgrading. After the Note 7 lithium battery burning accident, Samsung is more and more conservative for mobile phone upgrade.

According to Bloomberg news, Dukhla (Sat Duhra), a fund manager at Wall Street, said Samsung's new mobile phone could not be a prescription for retreating the stock price. Dukhla is in charge of 371 billion dollars worth of funds. Due to the fear of falling chip prices and the shrinking demand for mobile phones worldwide, duhla's fund has already reduced Samsung Electronics's stock.

Dukhla was not excited by Samsung's S9. He said, "compared with last year's model, Samsung mobile phones didn't bring significant upgrading. The mobile phone market will be stable but no longer exciting.

Dukhla predicts that the profits of Samsung Electronics will be reduced this year. The data show that by the end of the month, Dukhla's fund has reduced the proportion of Samsung Electronics to 4.9%.

Before, Morgan Stanley also lowered the stock rating of Samsung Electronics, which was lowered from an increase to neutral. The company is mainly concerned about the future downgrade of chip prices, which will affect the Samsung chip business that has contributed 2/3.

Last year, the global memory and flash storage chip market appeared hot, and the price rose sharply, enabling Samsung, Toshiba, western data and other companies to benefit greatly. Samsung Electronics is also building the two phase of flash memory chip in Xi'an, China.

However, the historical price of storage chips is full of ups and starts. The most important concern of the semiconductor industry is how long it will last.

Smart phones are also an important business for Samsung Electronics. Samsung is now the world's largest mobile phone maker, with a year's share of much more than apple. However, more and more institutional reports show that the global mobile phone market has experienced the first decline in history. As the first camp, Samsung and apple are facing a negative impact.

In the world's largest mobile phone market, China also saw a sharp drop of 10% last year. A large number of two or three line brands have been in a dilemma or debt crisis. In China, the market share of Samsung Electronics has slipped rapidly and is now approaching zero.

It is generally believed that the Samsung mobile phone has an industry leading level in hardware innovation and design, but high pricing affects consumer buying enthusiasm.

In January, Susquehanna financial group also lowered the rating of Samsung stock, because the smart phone market competition intensified, but we couldn't see the clear strategy of Samsung mobile business. The agency also referred to the volatility of the storage chip market.

It is worth mentioning that not long ago, a technology market research firm predicted that in 2018, Samsung Electronics's mobile phone sales will be 300 million, and will still be the global mobile phone boss, but sales will shrink by 5% over last year.

A South Korean brokerage analyst Doh Hyun-woo said the market in two years after the popular cycle memory chip market appeared at the end of the trend, which is why external institutions lowered Samsung stock rating, but the current situation of supply and demand of memory chip is still good.