Domestic 64-3 D Flash Stock Production Speed-up to Deal with the Risk of Supply Cut-off Faced by Huawei
(2019/6/10 10:59:21)
Domestic 64-3 D Flash Stock Production Speed-up to Deal with the Risk of Supply Cut-off Faced by Huawei
Because of the sanctions imposed by the U.S. Department of Commerce, Huawei's supply chain is facing the risk of supply failure. In particular, the chips and software of American companies, besides CPU, radio frequency and network chips, Huawei's flash chips will also be under pressure. A large number of NAND flash memory will be used in smartphones, servers, base stations and other products.

At present, the global NAND flash memory is mainly controlled by Samsung, Toshiba, Xishu, SK Hynix, Meiguang and Intel, among which Meiguang, Intel and Xishu are American companies, but their NAND flash presence accounts for a relatively small proportion of the world. The main flash supply is Samsung, Toshiba and SK Hynix. Toshiba also denied that it would discontinue supply to China before, and Korean companies are unlikely to discontinue supply. So Huawei NAND flash supply is not at risk for the time being.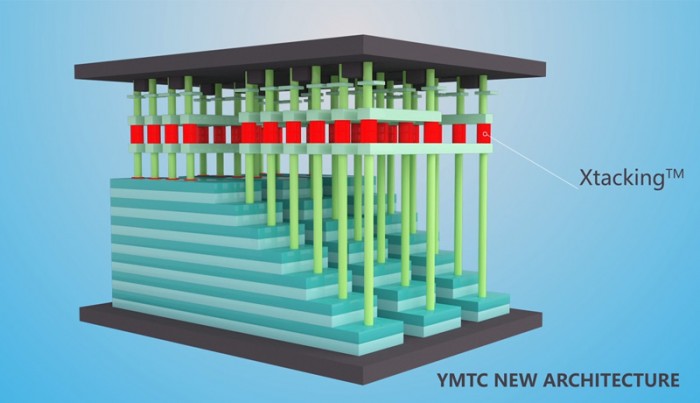 But in order to cope with the extreme situation, Huawei is also preparing a spare tire plan for domestic flash memory. It is reported that Huawei has requested domestic Yangtze storage to produce 64-storey stacks of 3D TLC flash memory in advance in case of emergencies. However, Yangtze storage has not confirmed or denied this.

In the field of NAND flash memory, the largest domestic investment is Yangtze River Storage. In 2016, it invested 24 billion US dollars to build a domestic NAND memory chip base in Wuhan. Last year, a small amount of 32-layer stack 3D flash memory was produced. It is expected that 64-layer 3D flash memory will be put into production by the end of this year. The risk trial production is expected to start in the third quarter. At present, the yield has achieved a significant climb.

Because of Huawei's outbreak, the flash production plan of Changjiang Storage may be ahead of schedule, which is also an opportunity for domestic companies.

According to the information before storage in the Yangtze River, 64-tier stack is the main production force in this year and next year, and the next generation will directly enter 128-tier stack, skipping the 96-tier stack flash currently pushed by Samsung, Meguiar, Toshiba, Intel and other companies, which are expected to launch 128-tier stack flash only in 2020.

In flash technology, last year Changjiang Storage introduced Xtacking structure of 3D NAND flash technology, which will bring unprecedented I/O high performance, higher storage density, and shorter product launch cycle for 3D NAND flash. Xtacking 2.0 Flash technology will be introduced in August, and Xtacking will continue to evolve.